From April 2016, Texcell of France (a spin-off from the Pasteur Institute) and ATRI announced a strategic partnership aimed at offering viral safety service solutions to biotech and pharmaceutical companies operating in the Far East.
So far we have collaborations with a number of international companies such as Bayer, Virbac, Moredun, Erber and Texcell and local companies as Reber Genetics and Ta-Foong Biotech. We continuously call for international collaboration on animal vaccine development.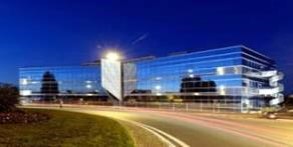 Texcell France
Texcell Asia, Taipei 101, Taiwan
Possible models for collaboration with third parties:
Where all investment in a project is through a third party or an international grant the contract is entirely negotiable.
Where government money has been invested in a product development there are various collaboration models available which would be negotiated on a case by case basis. For example:

Sublicensing for specified countries from a Taiwanese manufacturing company that is a licensee.
Where the project is proportionally funded by the vaccine company an exclusive license is negotiable but manufacture would normally need to be carried out in Taiwan.
Where a vaccine company comes to an agreement early in the product development a co-development option (30% company : 70% government) would be possible where exclusivity could be negotiated separately. Again manufacture would normally need to be carried out in Taiwan.